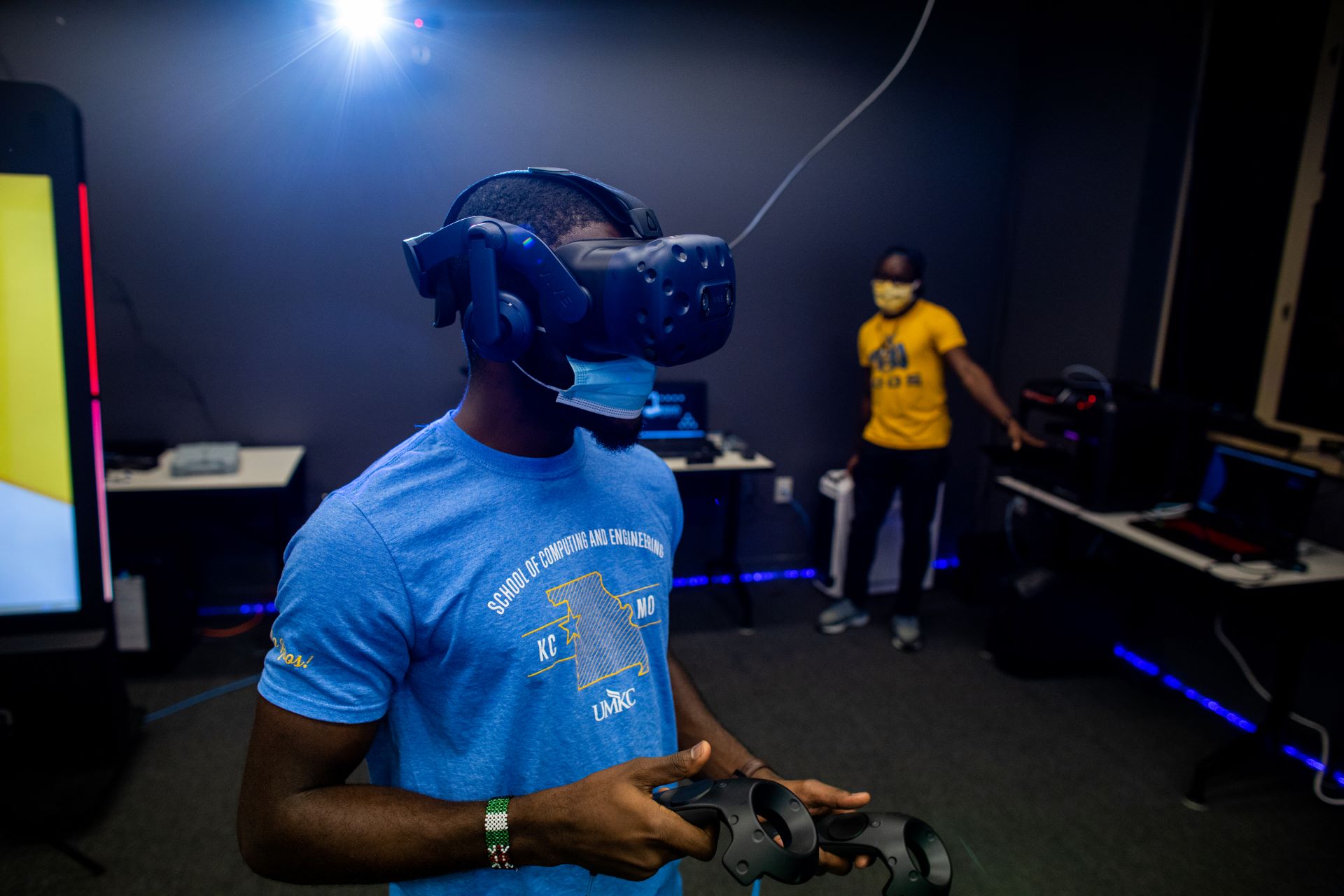 We're Dedicated to Helping You Strategize Your Career
Due to strong relationships with top companies in our area, many of our students participate in paid internships their junior and senior years. Our Kansas City location means that premier employers often join us on campus to interact with students, answer questions and explain their companies. Our alumni are employed nationally and internationally at large and small companies alike.
In addition, to ensure students are finding the internships and jobs they desire, we have some helpful resources.
If you're an employer looking to connect with students, please contact Marjory Eisenman, assistant dean of student affairs.
Career fairs
We partner with the Henry W. Bloch School of Management to host career fairs in September and February. Many local and regional employers attend to meet students to fill internships and jobs.
UMKC Career Services
UMKC Career Services offers a wide array of free services to students and alumni. You'll find assistance with resume writing, job search strategies and interviewing skills.
Handshake
Handshake is an employment database provided by UMKC Career Services. The network provides a simple method of finding and applying for local, national and on-campus job opportunities. These services are free to current students and UMKC alumni.
Career Possibilities
Explore your area of study to see examples of job opportunities that come with each degree and our faculty  research areas.