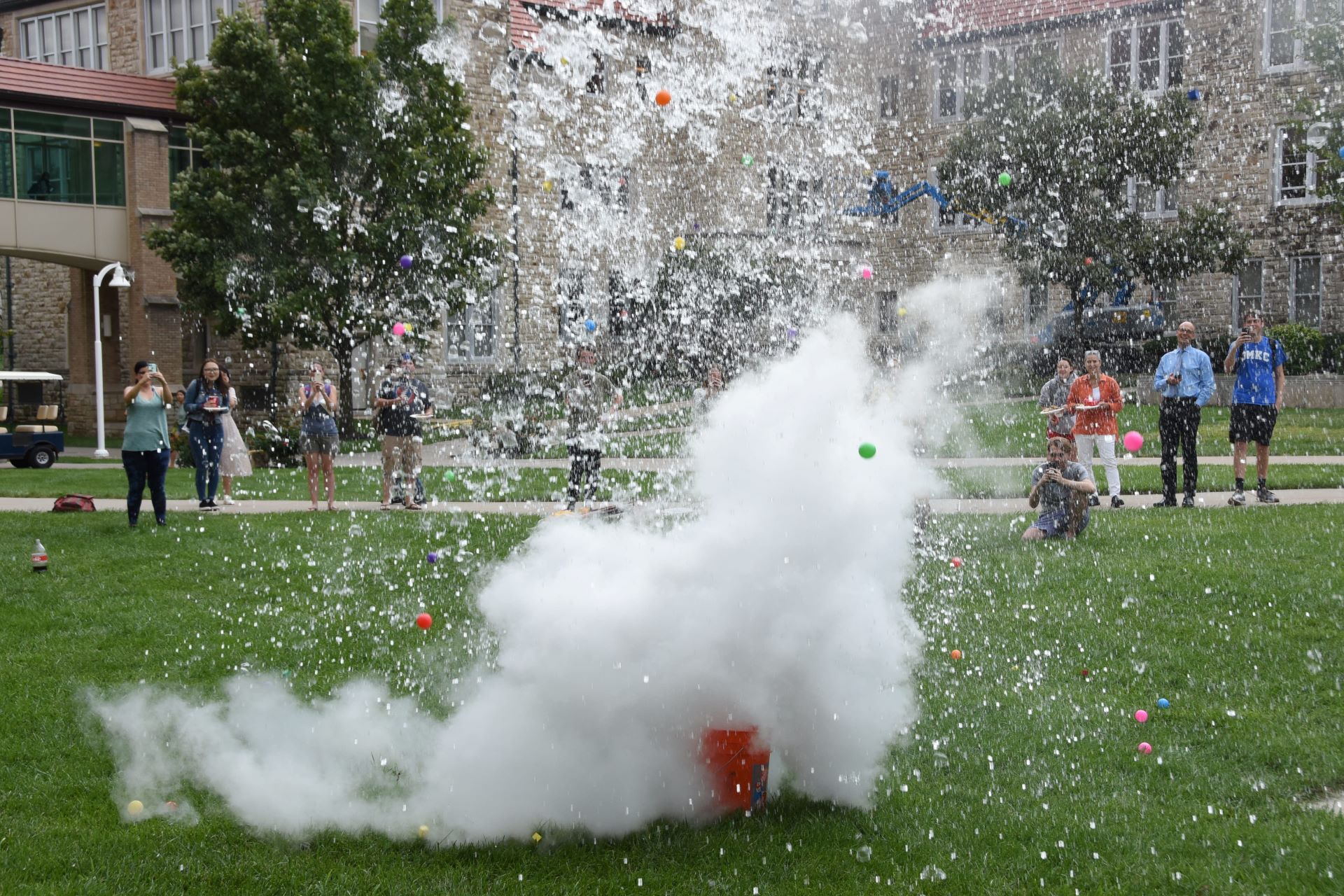 Undergraduate Programs
Bachelor of Arts in Environmental Studies
Students in this program of study learn to interrupt human and environmental patterns, describe components and functions of socio-ecological systems and analyze the complex relationship between humans and the natural environment. As a bachelor of arts program, this degree requires fewer science and math courses while still offering a rigorous academic experience for students interested in jobs in the environmental field.
Download the B.A. Major Map (PDF)
Bachelor of Science Earth and Environmental Science (EES)
Students in this field learn more about our earth and our changing environmental needs and concerns. They master mapping concepts, environmental systems and the complex relationship between humans and nature. This is a science-forward program where undergraduates become experts at analyzing data around geologic features and imagery.
Emphasis areas
Environmental science
Geology
Physical geography
Download the B.S. EES with Environmental Science Emphasis Major Map (PDF)
Download the B.S. EES with Geology Emphasis Major Map (PDF)
Download the B.S. EES with Physical Geography Emphasis Major Map (PDF)
Geographic Information Systems (GIS) and related geospatial techniques are fast-growing and increasingly applied to almost all sectors of our society. Examples include environmental mapping, urban planning and public resource management. Current undergraduate students are eligible to apply for this certificate program which can be earned in tandem or upon completion of their undergraduate degree.
Minors
Our minors allow you to seek and understanding of the earth and environment while pursuing a major in another subject. Complement your degree through the study of earth and environmental sciences and you will develop a greater understanding of the planet as you prepare for a career in a variety of fields.
Graduate Programs
Research
Our undergraduate students have the opportunity for enhance their university experience with field courses and excursions, including research projects in a variety of countries such as Jordan, Mexico, Chad, China, South Korea, Cameroon, the Bahamas, Denmark, Spain, India and Turkey.
Geosciences Museum
The Richard L. Sutton Jr. Geosciences Museum offers students the opportunity to view samples from the field first-hand through our extensive collection.
Meet Our Faculty