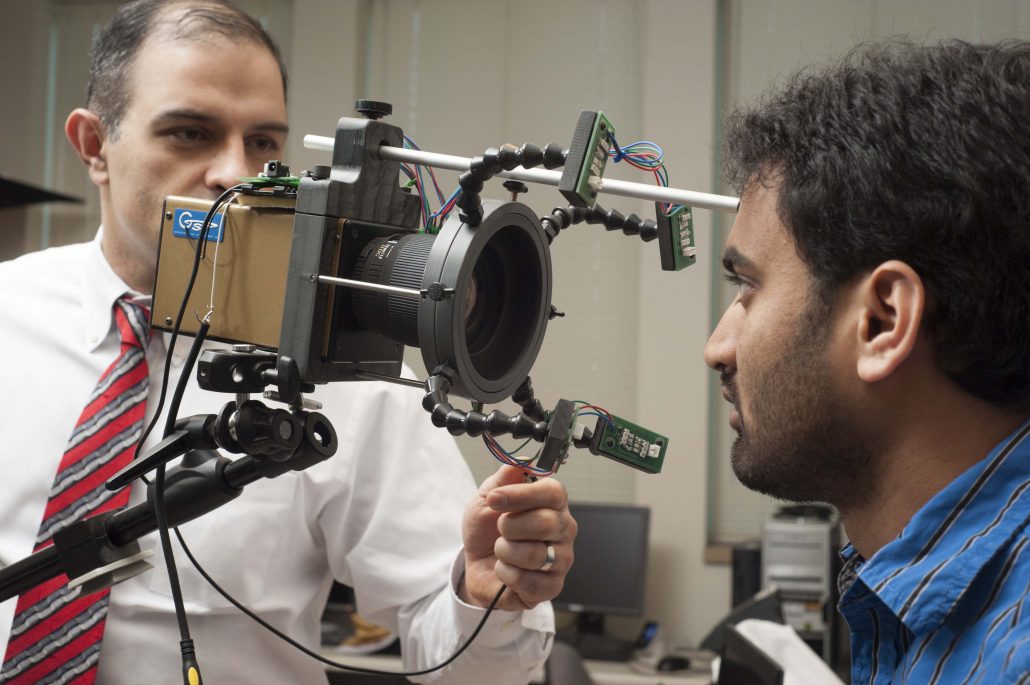 Programs
Bachelor of Science in Electrical and Computer Engineering
Our curriculum combines significant math coursework with a broad spectrum of classes, preparing students to work in communications, radar, VLSI, control systems, power engineering, signal and image processing, biometrics and robotics.
For students interested in a combined bachelor's and master's degree, an accelerated five-year program of study is available.
This degree allows graduate students a unique opportunity to develop the analytical mindset and skills most valued in the industry, including computer engineering, product development, management and entrepreneurial endeavors. Thesis and non-thesis options are available.
Specialty areas
Computer, Embedded Systems and Microelectronics
Nanotechnology
Electromagnetics and Radio Frequency (RF) Circuits and Systems
Communication, Networking and Signal Processing
Computer Vision, Multimedia and Machine Learning
Power, Renewable Energy and Control
UMKC's Interdisciplinary Ph.D. program offers an interdisciplinary doctoral program.
Suggested co-disciplines
Computer networking and communication systems
Mathematics
Engineering
Physics
Entrepreneurship and innovation
Areas of Research
Applied electromagnetics
Bioelectromagnetics
Computational electromagnetics
Cybersecurity issues in power systems
Distribution system planning
Electric power systems
Electric vehicle grid integration
Electromagnetic compatibility and interference
Feedback control systems
Machine learning applications for power system monitoring
Microgrid protection
Microwave and THz imaging
Nanoelectromagnetics
Nanomaterials
Meet Our Faculty